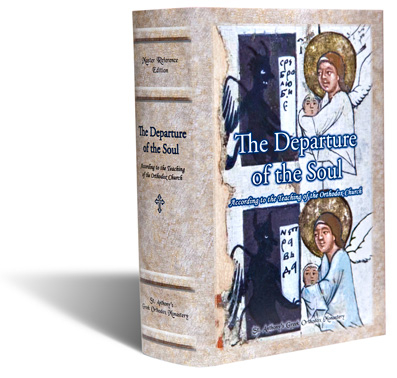 The Departure of the Soul According to the Teaching of the Orthodox Church is a comprehensive presentation the teachings of over 120 Orthodox Saints regarding the soul's exodus to the afterlife. In vivid detail, the Holy Fathers describe what occurs when the soul is separated from the body and embarks on its upward journey towards the Kingdom of God.
PURCHASE THE FULL-LENGTH "MASTER REFERENCE EDITION"
PURCHASE THE ABREVIATED PAPERBACK "READER'S EDITION"
To set up a new wholesale account with St. Anthony's Monastery, please CLICK HERE, and then CLICK HERE to send a request to upgrade to wholesale.